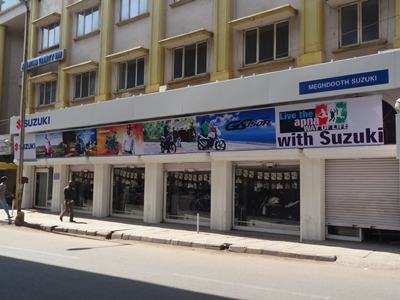 Meghdooth Motors, inaugurated, in 1990, by a Japanese Company Managing Director, has worked marketing wonders in the two-wheeler industry year after year. Innovative sales strategies and awareness campaigns matched with superior service has today made us stand apart from others.
Strategically situated at M.G. Road, the heart of Bangalore - its easy accessibility promises valued customers total satisfaction at all times
.
In 2004-05 we were awarded the No. 1 dealer (for other brand we were Dealer for) in South India. All these achievements is due to our personal involvement and concentration of Customer satisfaction and location.
Our policy is to strive for constant up gradation of superior service - that identify and address customer requirements well before they become customer needs.